Tommy Hilfiger flagship store in Düsseldorf with touchscreens from Prestop
Freitag 30 August 2019
Prestop has installed various interactive touchscreen solutions in Tommy Hilfiger's newly opened flagship store in Düsseldorf. The store is now twice as large and all collections and accessories have their own place in the store. For a better shopping experience, it was decided to place divers interactive touchscreen solutions on certain parts of the store.


More touchscreens in the Tommy Hilfiger store
In the fitting rooms you will find "shoppable walls", two 65" 4K PCAP touchscreens with LED lighting and a built-in camera. These serve as "Digital Endless Aisles" that allow customers access to the entire Tommy Hilfiger collection. In the kids corner you will find a unique piece of furniture with a built-in 32" PCAP touchscreen where parents can view and order the entire children's collection. The Denim Fit Guide is visible on a 40" PCAP touchscreen in the jeans corner. For the shoe and sports collection, we also built in a 40" PCAP touchscreen.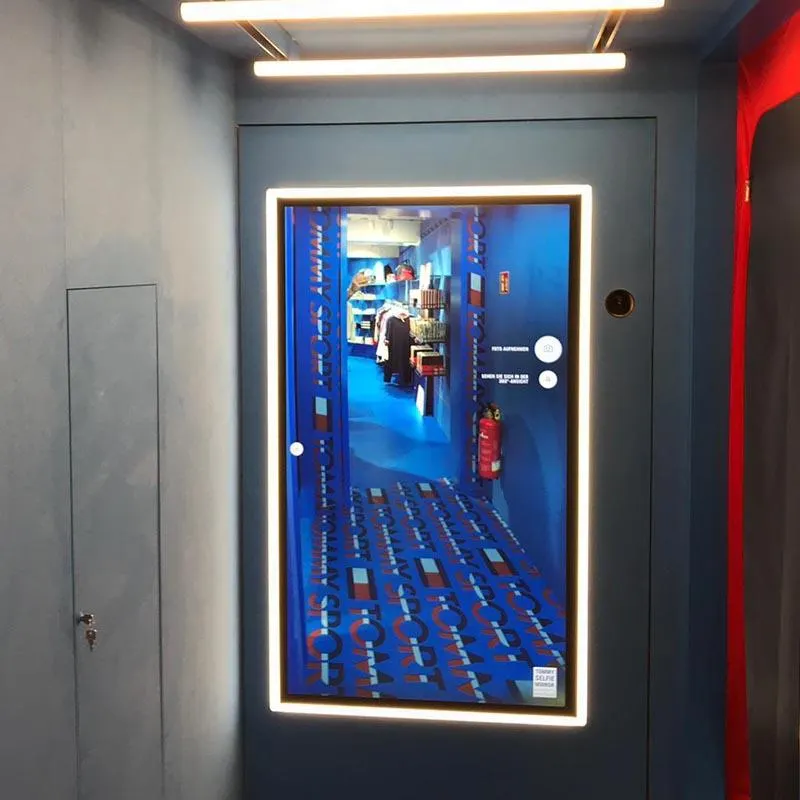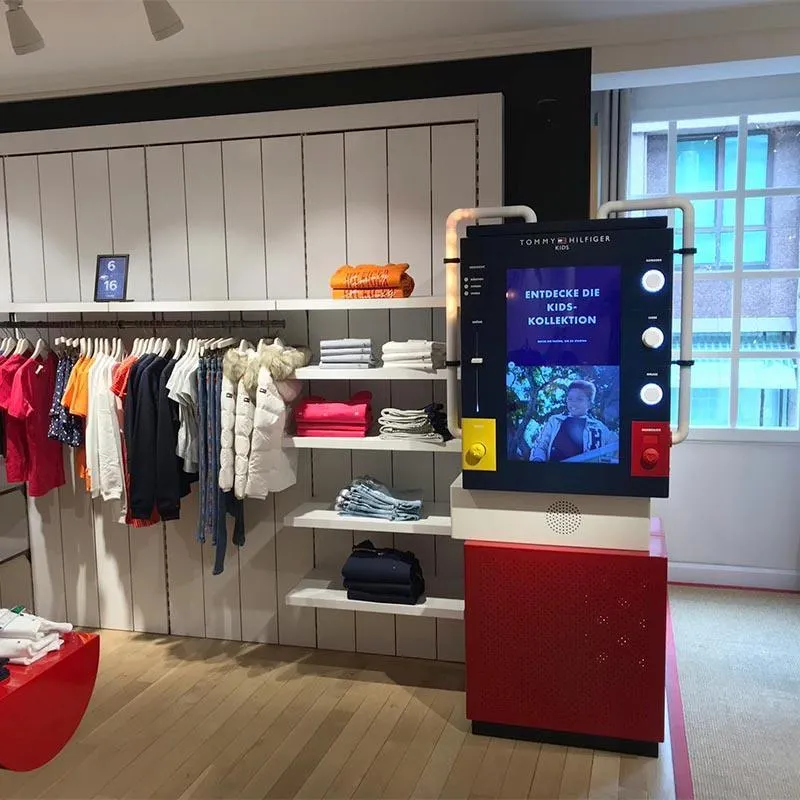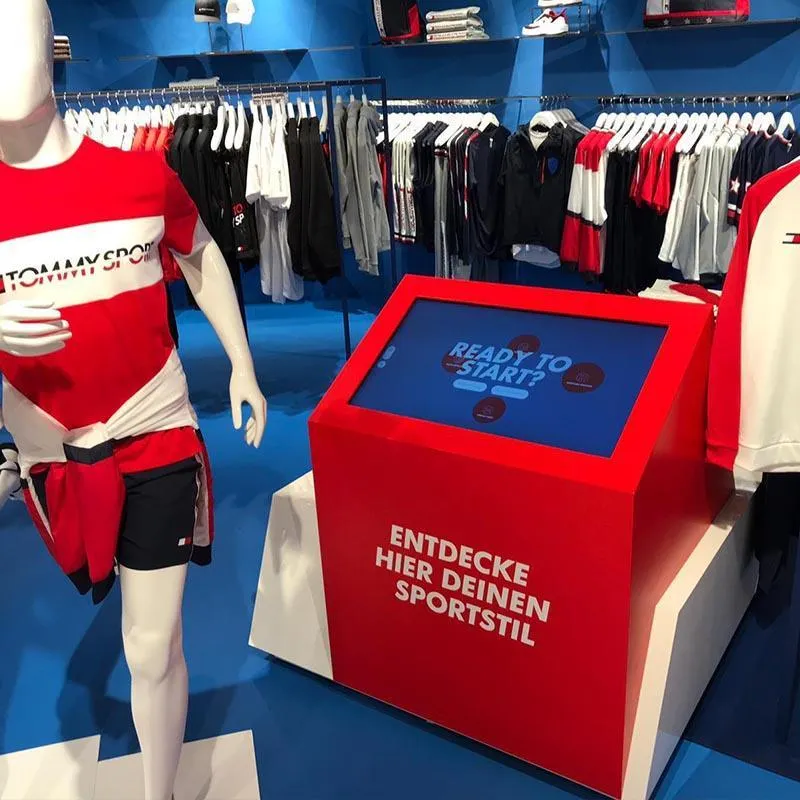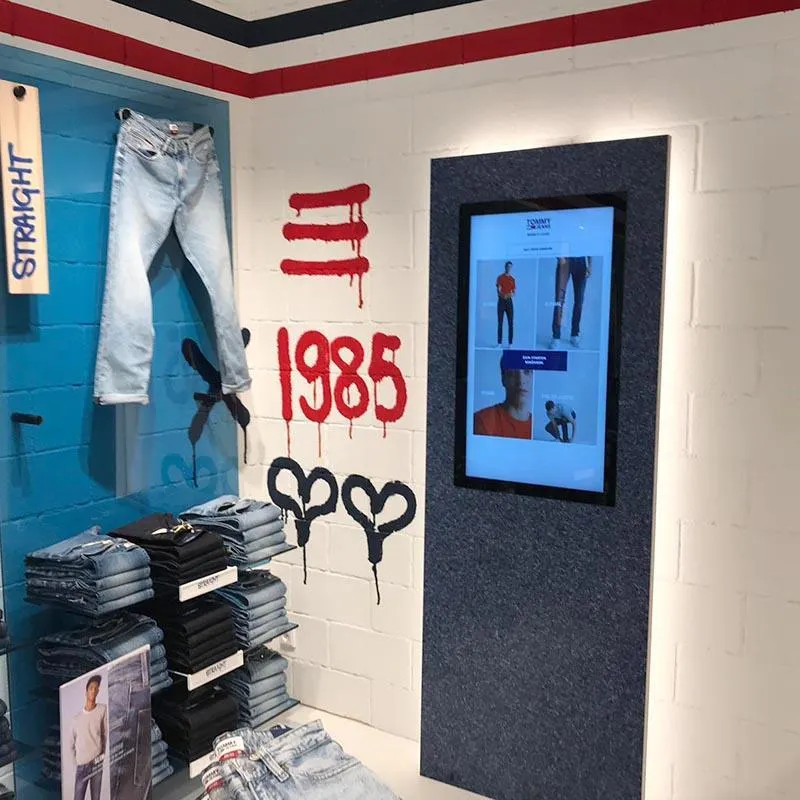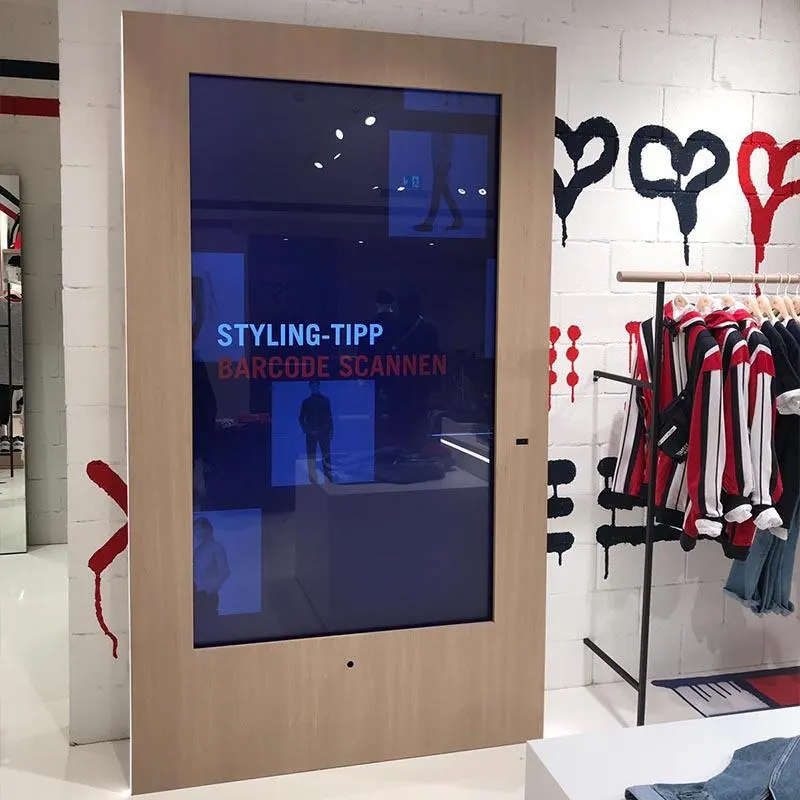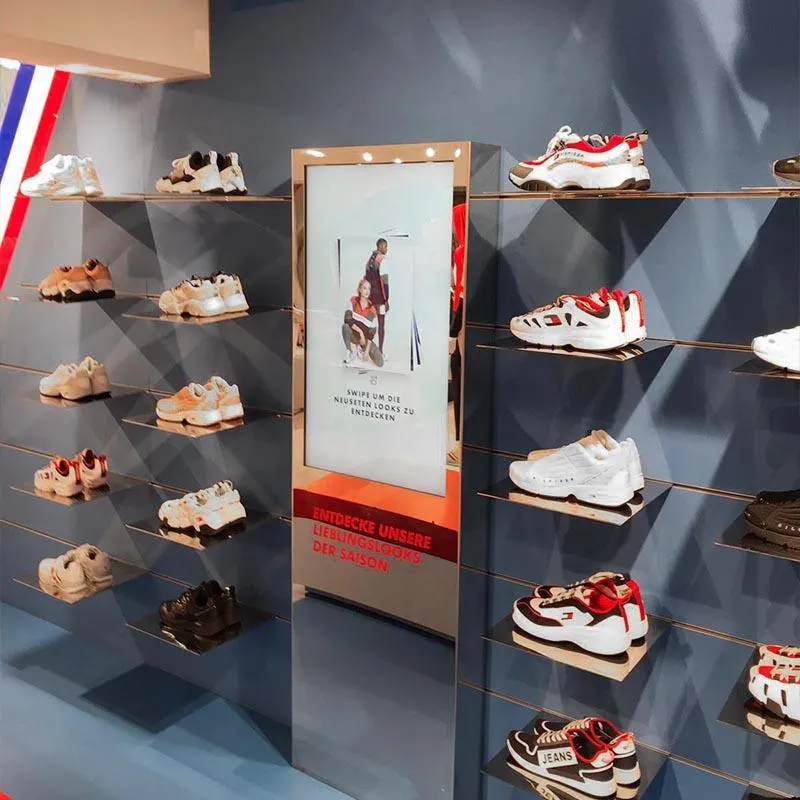 For Tommy Hilfiger, Prestop supplies interactive touchscreen solutions around the world
For the past two years, Prestop has been able to produce and install 32", 40", 65", 86" touchscreens, touch tables, touch video walls and interactive mirrors for stores in Australia, Austria, Belgium, Chile, Denmark, Germany, England, France, Hong Kong, Ireland, Italy, Mexico, Poland, the Netherlands, Russia, Sweden, Switzerland and United States.
In the coming weeks we will be working on Tommy Hilfiger installations in Athlone, Dortmund, Düsseldorf, Hamburg, Limerick, London, Milan, Munich, Rotterdam, Saint Petersburg and Warsaw.
Besuchen Sie jetzt

unser interaktives Erlebniszentrum.
Prestop verfügt über das größte interaktive Erlebniszentrum in Europa. Sie sind herzlich eingeladen, unseren Showroom am Ekkersrijt 4611 in Son en Breugel zu besuchen, wo wir Ihnen alle unsere Lösungen zeigen können.
Sie bevorzugen Online? Unsere Spezialisten führen Sie gerne mit dem iPhone und Zoom durch unser Interactive Experience Center. Es werden Live-Bilder gezeigt, und Sie können direkt von zu Hause/vom Arbeitsplatz aus Fragen stellen. Buchen Sie jetzt einen Termin: