New order kiosks for Primavera Holding
Mittwoch 18 September 2019
In 2017, Prestop supplied a few information kiosks to Primavera Holding BV, both for De Rode Loper and Credo. Last spring, De Rode Loper was rebuilt and reopened in The Hague in the Netherlands. This was a good reason to place new order kiosks in the store. The other information kiosks where placed in the Credo store.
Order kiosks as an additional point of sale
On behalf of Primavera Holding BV, Prestop has supplied two new order kiosks with a 24" PCAP touchscreen (edge-to-edge glass), barcode scanner and motion sensor. To properly display the webshop, the kiosks are executed in portrait.
Via the order kiosks, visitors can view the complete fashion collection via the webshop. If an item is temporarily out of stock, this does not have to be a problem for the customer, it can be ordered directly via the kiosk!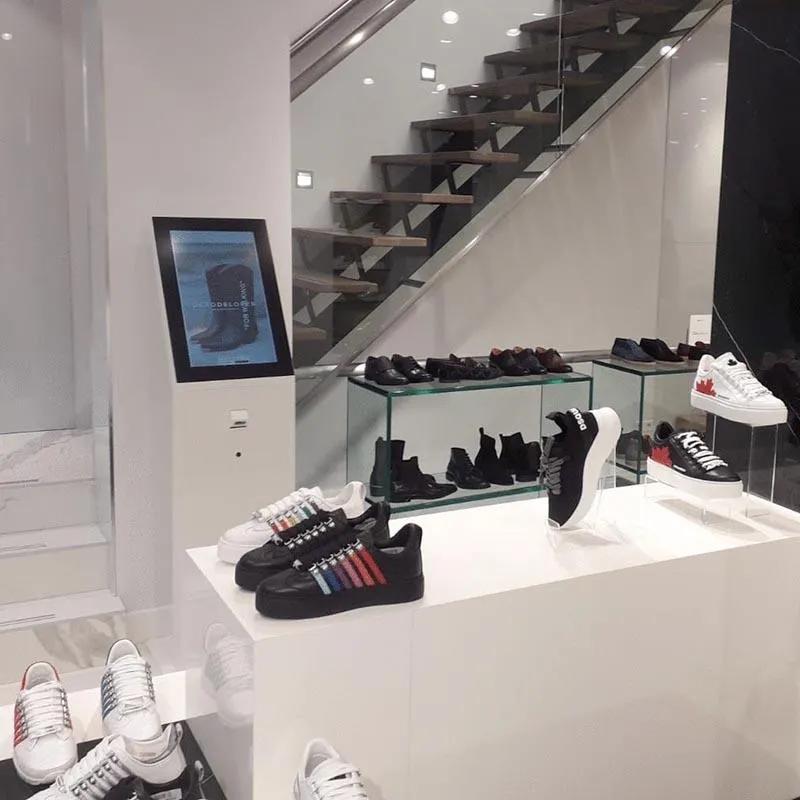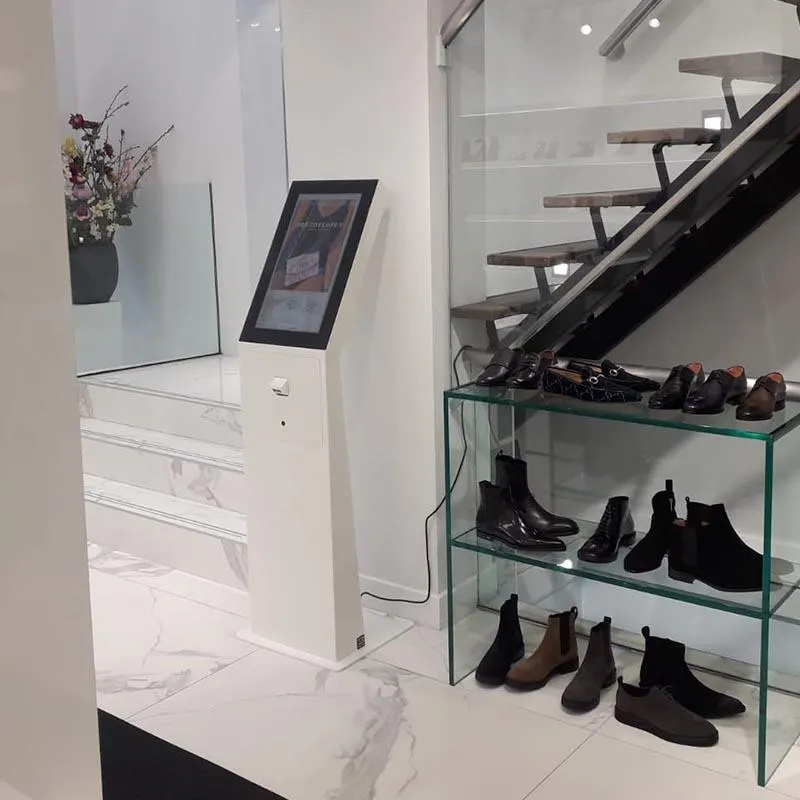 Upgrade with barcode scanner and motion sensor
It is important that articles can be scanned in the store at the kiosk. Via the barcode, the relevant item is immediately displayed via the webshop. And the motion sensor detects whether a customer is standing in front of the kiosk and ensures that the screen saver automatically switches on or off. We have used SiteKiosk for a safe display of the webshop and screensaver.
Besuchen Sie jetzt

unser interaktives Erlebniszentrum.
Prestop verfügt über das größte interaktive Erlebniszentrum in Europa. Sie sind herzlich eingeladen, unseren Showroom am Ekkersrijt 4611 in Son en Breugel zu besuchen, wo wir Ihnen alle unsere Lösungen zeigen können.
Sie bevorzugen Online? Unsere Spezialisten führen Sie gerne mit dem iPhone und Zoom durch unser Interactive Experience Center. Es werden Live-Bilder gezeigt, und Sie können direkt von zu Hause/vom Arbeitsplatz aus Fragen stellen. Buchen Sie jetzt einen Termin: